Crude
2017-03-14
Crude hovers near three month low ahead of API data, yesterday crude made low of 3186 due to increased US crude supply.
Gold Overview
2017-03-14
Gold is down today because the chance of increasing the march interest rate by FOMC has been increased
Crude Updates
2017-02-09
Oil prices rose on Thursday, due to unexpected draw in U.S. gasoline inventories, although bloated crude supplies meant that fuel markets remain under pressure.
Gold Overview
2017-02-09
Gold is up today due to European political risk & Traders also eyed political risk elements in the U.S., with President Donald Trump's administration on the back foot over its immigration and other policies.
GOLD MORNING UPDATE
2017-01-17
Gold prices edged higher in Asia on Tuesday with two big speeches later in the day--British PM Theresa May on Brexit and Chinese President Xi Jinping at Davos on the global economic outlook setting the scene for the inaugural address by President-elect Donald Trump at the end of the week.
CRUDE MORNING OVERVIEW
2017-01-17
Oil markets were mixed on Tuesday, supported by Saudi Arabia saying it would strictly adhere to a commitment to cut output, but held back by scepticism in financial markets about the outlook for crude prices.
CRUDE OIL SLIPS DUE TO DOUBT ON PRODUCTION CUT
2017-01-16
Oil prices slipped on Monday, pressured by doubts that large oil producers will reduce production as promised and on expectations that U.S. production would increase again this year.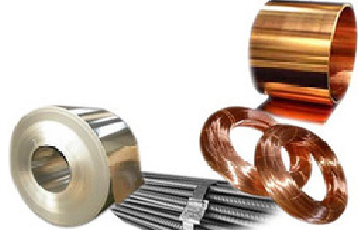 Base metals weekly overview
2017-01-15
Base metals are continue in up trend from last couple of weeks after Donald Trump statement regarding increasing investment in infrastructure sector & increasing metal demand from China.last week if we see the percentage change this week from last week, lead is on top with 11.3% change from last week it was close last week at 140.60 & this week it is closed at 156. 50 all other base metals except nickel increased more than 6% from last week